The Meeting:
The first Nashville CocoaHeads' meeting of the year was held last Wednesday night. It was the first meeting since I started organizing the group, and we had an excellent turnout of about 25 iOS and OSX developers. The meeting was held at the Aloompa offices and they kindly sponsored pizza, snacks, and beer for the group. We mingled for the first hour and then spent the last half with a presentation and discussion.
Jared Sinclair gave a presentation on practical design for developers. Jared is a designer and developer who has done stunning design work on the Pillboxie app which he also developed. In his talk he covered using the layer styles palette in Photoshop for user interface design. Even developers with Photoshop experience, including myself, learned lots of specific techniques from the talk. Jared did a step-by-step recreation of the ubiquitous "Hamburger Button" from the Facebook app. Jared shared a dropbox link for a folder of design "goodies" he had collected for us. This folder includes some amazing PSDs and patterns for UI design including the PSD from the talk.
I hope to see everyone come back next month along with some fresh faces too. I've got some exciting ideas about our presentation format for the next meeting. Details will be announced soon.
@nashcocoaheads on Twitter
Nashville CocoaHeads Google Group (Request an invite).
Design for Developers:
Rebounding on Jared's talk, I think the gap between developer and designer continues to shrink, especially in the iOS world. Developers need to understand design for both their own projects and to work better with designers. Often times your code needs to be informed by an understanding of your designers intentions. Knowing the subtle effects and techniques your designer employs will help you accurately transfer their work into your app. Lately, there have been quite a few initiatives to encourage developers to engage in design as well. A few ones that come to mind are:
Hack Design: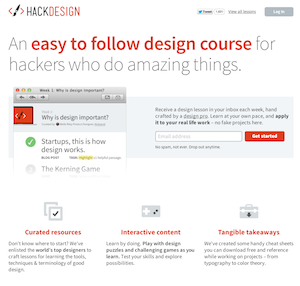 http://hackdesign.org
HackDesign is an excellent series of courses which aim to teach developers design. Each week they provide you with articles, videos, and other resources to help better your design skills.
Design for Developers by Johan Ronsse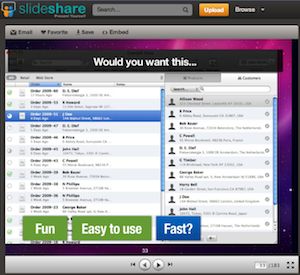 http://www.slideshare.net/Wolfr/design-for-developersonlineversionlong
These slides are from a 2 hour presentation teaching developers specific rules for great design. There are many excellent examples throughout this presentation.
Design for Hackers: Reverse Engineering Beauty by David Kadavy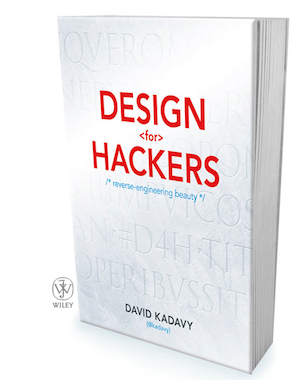 I haven't gotten a chance to look at this book yet, but it comes highly recommended. The book takes apart design in various works such as Twitter's web interface, the OSX Aqua interface, and Impressionist paintings.
Feel free to comment on any of these resources or share any additional ones you have found.